Department for Education announce new funding for cross-sector school partnerships
Schools
Collaboration
Department for Education
---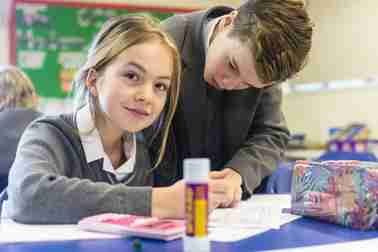 A new fund announced by schools minister Lord Agnew will enable state schools, independent schools and universities to expand and build exciting new partnerships.
Speaking at the Schools Together annual conference in June 2019, Lord Agnew said: "This government's ambition is to create an education system that extends opportunity to everyone. One of the ways in which we can extend opportunity is through partnerships – schools working with other schools and universities to share what's best about each sector."
He then announced that grant funding of more than £220,000 will be made available to schools in the autumn, and encouraged potential bidders to "use this opportunity to bring about a new wave of meaningful partnerships".
To ensure pupils' continued benefit beyond the fund, bids of over £5,000 must be matched by the partnership organiser/s. Bids will be capped at £20,000 – excluding the match funding element – to make sure as many schools as possible are able to take advantage of the grants. The Department for Education (DfE) is particularly interested in supporting impactful, sustainable, and mutually beneficial partnerships that will strive to address disadvantage in schools.
The creation of the fund builds on the Joint Understanding the DfE agreed with the Independent Schools Council (ISC), last May.
In response to the news, ISC chief executive Julie Robinson said: "We know that meaningful cross-sector partnerships have the potential to unlock valuable new educational experiences for all involved, and independent schools are committed to their ongoing advancement and improvement.
"We hope this new fund will enable more schools to find a way to put plans into practice for the benefit of even more pupils and teachers."
The Department for Education System Partnerships Unit is collecting contact details for people/schools who want to be notified when the grant documents and full details are published. Anyone interested in being notified should email their name, school/organisation, contact email, and position to system.partnerships@education.gov.uk. For reassurance, they have assured us that they are only collecting the data for the purpose of notifying us about the funding and will not be using it for any other purpose.