DfE opens bidding for partnerships funding
Schools
Collaboration
Department for Education
Impact
---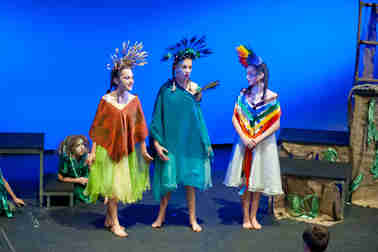 The Department for Education (DfE) has today announced details of how schools can bid for grants of up to £20,000 to fund partnership projects.
Earlier this year, schools minister Lord Agnew told the Schools Together conference that a £220,000 fund was being established to support partnership work between state schools and independent schools or universities. Details of the bidding process have now been published online.
Two categories of funding have been made available:
Seed funding grants
Expansion grants.
Bids for seed funding to help get new partnerships off the ground can be up to £5,000. Expansion grant bids – designed to build on existing arrangements or enhance the programme of activities – can be from £5,001 to £20,000. Expansion grants require the bidders/partners to match fund the DfE contribution. Should a new partnership wish to bid for an amount greater than £5,000, bidders can bid for an expansion grant but would need to meet all requirements for that grant, including the provision of match funding.
Bidders will need to provide evidence showing how they meet the following criteria:
Sustainability – demonstrating how the partnership is/will be built sustainably, particularly in terms of staff resources, financial resources, and the ongoing engagement of senior leaders across partner schools/institutions
Impact – demonstrating positive and lasting impact on students and teachers, and ensuring that resources are being put to good use. The ISC has prepared an impact evaluation toolkit to help schools work out the impact of their partnership work
Mutual benefit – demonstrating how the partnership is/will be built on a philosophy that all schools have a contribution to make, and that all partners will share the benefits of their work
Tackling disadvantage – demonstrating how partnership activities will benefit pupils from disadvantaged backgrounds.
For ideas about the kinds of partnerships your school might wish to develop, see our best practice section here.
The bidding window for the funding is open until 3pm on Friday 29 November 2019.
Should you have any queries about this initiative, please email system.partnerships@education.gov.uk